It might seem unreasonable to make a large investment right after the holidays, but January is a golden opportunity for car buyers. Even if you're not ready to make a vehicle purchase in early 2017, you should still understand what makes January the prime month to buy.
When it comes to providing an excellent car-buying experience and top-notch service after you pull away in your new or used automobile, look no further than Team Chevrolet in Valparaiso.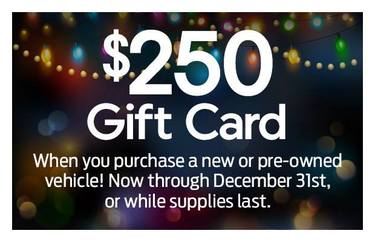 Sauers Auto is looking to make your holiday season just a little bit sweeter.
To many, the months of November and December is the best time of year and, for Thomas KIA's Moe Youssef, that's especially true this year.
Jim Wright has been a staple a Sauers Buick GMC since the early 1990's. Having started in the business some 20 years before that means the Wright has seen quite a bit in his years selling cars.
Your Complete Auto Care Center!
We're a full-service auto repair center with a highly trained team of certified technicians and state-of- the-art equipment to keep our customers moving.
On a bright and clear September 11th morning, dozens of motorcyclists from around Northwest Indiana and neighboring states gathered in the parking lot of Harley-Davidson of Valparaiso for the 4th annual Northwest Indiana Automobile Trade Association Poker Run.
The World's Strongest Man and one of the region's biggest festivals collided on Saturday afternoon. Muller Acura of Merrillville made the combination a highlight of the Popcorn Festival. Located right in front of the William E. Urschel pavilion in the heart of downtown Valpo, the World's Strongest Man Brian Shaw welcomed fans at the Muller Acura booth for photos, an interactive photo booth, and some light hearted chatter while hanging with friends from Muller.
When Glenn Muller of Muller Acura asked me to do a test drive of the new 2017 ACURA MDX Luxury SUV I knew I would enjoy the ride having been a past owner of an Acura Integra many years ago, and most recently an MDX about 7 years ago. Knowing the history that Acura has for "precision crafted performance", I was looking forward to seeing how far the 3rd row crossover SUV had come. The smile on Glenn's face as he told me what he loves about the car began to give me a better understanding of what I was about to experience driving around Northwest Indiana.
Brakes are one of the top safety features on your vehicle. Every day, you press the brake pedal up to a 100 times. With every push of the brake pedal, your brake pads are working hard to stop a vehicle weighing about 2 tons. These pads slowly wear down, so maintaining them is extremely important.
Levin Tire and Service Center has some great money saving coupons out for this month and this month only. Now through the month of August, customers can receive savings off of brake repairs, alignments, and tire rotation services.