You read that right! Leverich Painting & Decorating is making all of your projects even easier by accepting major credit cards: Visa, Master Card, Discover, & American Express. Now, paying for all of those spring projects is no worry at all.
On February 16th, Culver's of Valparaiso continued their generous "Culver's Cares" program by donating $1,387 to Boys and Girls Club of Porter County.
The vision keeps growing. Five years ago the Franciscan Alliance Group opened the Emergency Center in Chesterton. Then, one year ago, the 24-hour Urgent Care Facility was made available and on Thursday afternoon, that vision expanded once more.
As we close in on spring temperatures, we are excited to announce several new enhancements that will be occurring at Sand Creek in early 2017. Our management team has been preparing for the upcoming season and is in the process of implementing strategies to add more value to a membership at Sand Creek.
Ozinga announced today the opening of its state-of-the-art Miami facility, representing the 89-year-old, family-run company's first Florida location. The facility will create dozens of new jobs and economic opportunity for the surrounding region and will supply concrete to build the foundation for local residential, commercial, industrial and infrastructure projects.
The Northwest Indiana Regional Development Authority (NWIRDA) is seeking sealed proposals from qualified consulting firms to prepare a Market Validation and Financial Feasibility Study regarding the establishment of a convention center in Northwestern Indiana as more fully described and defined in the proposal packet, as prepared by the NWIRDA. All proposals must meet NWIRDA's specifications as further described in the proposal packet.
On January 25th I stepped out of the Johnny On The Spot office and into truck #114. I rode with Jeff Risner to see exactly what it is the drivers do on their routes. This was an eye-opening experience! When someone asks, I know to tell them we service the restrooms once a week on our routes and fully clean them… but what does that mean??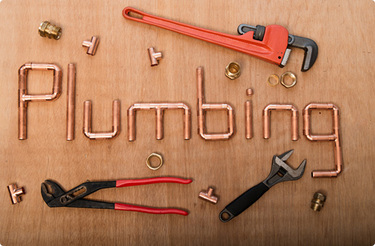 We're teaming up with a local plumbing company to help them find the ideal plumbing intern that could be a future apprentice. This is an incredible job opportunity!
Holladay Properties and Holladay Construction are two separate companies, but both share the same goal of creating successful projects that are assets to the community, as well as pleasing to those who work and live in them. Holladay was established in 1952 and has grown and expanded over the years, completing thousands of projects to solidify the firms as contenders in both the construction and commercial real estate markets.
A new year is the perfect time for a new perspective on finances. The necessary tools to a successful budget are stored around the community, waiting to be used. Horizon Bank and Avalon Springs Health Campus want to make sure you find them.
On Tuesday, the South Shore Convention and Visitors Authority (South Shore CVA) welcomed partners to the annual 2017 Partnership Summit hosted at the Indiana Welcome Center in Hammond.