Ideas in Motion Media, publishers of ValpoLife.com, PortageLife.com, LaPorteCountyLife.com, and NWIndinaLife.com, is seeking a full-time Contributing Editor and Coverage Team Leader to join its team at the company's Valparaiso office.
This is a full time position with responsibilities including:
One Guy With Tools is currently seeking an energetic, friendly, self-starting Office Manager. Applicants should have experience in the following: Quickbooks, Microsoft Office, Outlook, Benchmark Email marketing / Vertical Response. Job details include answering the phones, scheduling estimates, customer service, accounts payable, accounts receivable, payroll computing, profit / overhead reporting, material and labor tracking, lead tracking, and general data entry.
Catherine's Bridal Boutique is looking for a high energy, self-motivated individual to join our team. This individual will help serve the mission of Catherine's Bridal Boutique by helping our customers look great and feel wonderful by producing high quality altered merchandise, within established time frame standards, while providing customer service, establishing and helping to maintain customer relationships, and working effectively with other team members within the store. This position requires interaction on the sales floor with the customers, as well as the ability to work independently and with a fluctuating workload.
The Valparaiso Police Department is accepting applications for individuals seeking a career in law enforcement. Application packets are available at the Valparaiso Police Department, located at, 355 S. Washington St. A complete application packet can also be downloaded from the department's website at www.valparaisopolice.org and returned to the department by mail.
Great position for a student schedule! Part-time, evenings, Sunday through Thursday. Scheduled 3 to 4 nights per week. Starts entry-level as a pallet wrapper.
Responsible for merchandising products by restocking shelves and building and replenishing displays by moving product from the backroom of the customer account. This person may lift or move an average of 50 lbs up to 160 lbs with or without a hand truck up to 47" from floor; and stand, reach, bend, twist, squat, and carry on a repetitive basis. A Merchandiser must be able to pull 70 ft. lbs. with the use of the pallet jack, 250 lbs with the use of a two wheel hand cart, lift 50 lbs. overhead level, and climb on a ladder or step stool. Merchandisers are regularly required to drive to account locations in varying weather and traffic conditions, and may work weekends and holidays as requested. Minimum requirements for this position: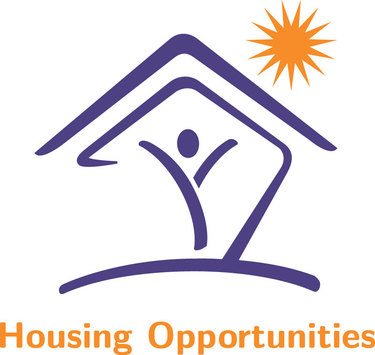 We are growing! We are currently looking to fill multiple positions including Property Manager, Housing Counselor, and Case Manager. Please follow the link below to our staff page on our website - at the bottom of the page you will find links for full job descriptions and info on how to send your resume.
We're on the lookout for freelance photographers and journalists to help on our coverage team. What does it mean to be a coverage team member? Read below and if you're up for the challenge, email your resumes to This email address is being protected from spambots. You need JavaScript enabled to view it.!
This position requires past experience in Landscape installations, drain work, retaining walls, restoration work. You must have your own transportation, valid driver's license and pass a background check and drug screen. The work is very physical and in all types of weather. Looking for a full time person, this will include snow work in the winter.
Looking for a change in pace? Think about joining the Strack & Van Til Team. We are a family owned and operated business with the goal to invest into the lives of our Associates by providing opportunities to grow with our Company. We are currently taking applications/resumes for an Assistant Produce Manager position for the following locations; Chesterton SVT, Munster SVT and Lowell SVT. Managerial skills are preferred, but not required. You must have stocking experience and open availability. Please see below for a copy of the job description. Don't forget to apply online at www.strackandvantil.com!
Are you passionate about sports? If so, than The Courts of NWI has the perfect job for you! We are looking for responsible, motivated, and outgoing individuals to fill the following positions: