Realty Executives Premier could say they've had a good year. As 2016 closes, they are positioned to become the number one real estate company in Porter County, with 765 MLS closings and over $135 million in sales this year.
Are you looking for a great place to live in Valpo? In need of something a bit larger than your current apartment? Jack Hines of Hines Plumbing may have your answer! Check out these rental properties and see if he can put you in the next place you call home.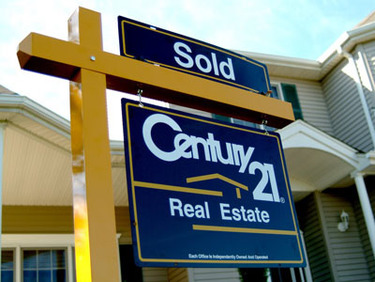 The Northwest Indiana residential real estate market continues to show promise with an overall increase of homes sold in Porter, Lake, and LaPorte counties in comparison to this time last year.
CENTURY 21 Alliance Group recently announced the top listing agents and sales agents in November and the top agents with the most closings through November.
The holidays are in full swing at The Lakes of Valparaiso and to celebrate this time of year, the staff has decked the halls of The Lakes and planned a variety of events to get their residents into the spirit of the season.
At the beginning of 2016, the Lynda Anderson Team at Boulder Bay Realty decided to raise money every week through a campaign called 'Flannel Friday.' Lynda and her team decided that to wear jeans or dress down on Friday's, but they would have to pay for the privilege. Boulder Bay has collected money throughout 2016, and at the end of the year they will be donating the money that has been raised to The Caring Place in Valparaiso.
The housing marketing in Northwest Indiana can vary from county to county, city to city, and township to township. We have great partners at Boulder Bay Realty, Century 21 Alliance Group, and Realty Executives Premier that can help you navigate the market and select the home that is best for you and your family.
The Northwest Indiana residential real estate market continues to hold steady with an overall increase of homes sold in Porter, Lake and LaPorte counties over last year at this time, reports Jeanne Sommer, broker/owner of CENTURY 21 Alliance Group.
Steiner Homes Ltd. is the region's premier home builder dedicated to making sure every detail is thought out and that your home is the best for both your needs and your budget. Their skilled home designers will work with you to find the best way to combine your ideas and desires.
The Lynda Anderson Team at Boulder Bay Realty specializes in Northwest Indiana Real Estate. They have a passion for excellence which they want to deliver to you. They're committed to showing you how they have earned the reputation as the most trustworthy real estate team in Northwest Indiana.