Technology & Tools
This week on "Ask Jack": Jack warns us to do proper checkups on our homes.
We at Cavanaugh and Nondorf Orthodontics recently revamped our website. It's got a new, clean, design and it's easy to navigate.
The Porter County Assessor's Office is excited to announce that it will be launching a new website at www.portercountyassessor.com. This new site offers many new features including an enhanced property search, mobile phone and tablet capabilities, and the ability to file reassessment information online.
Please vote for JM2 Webdesigners as "Best ad agency for website design" in Northwest Indiana. You do NOT have to vote for every question they ask either. Thank you and please SHARE this with your friends and family mentioning to vote for "JM2 Webdesigners"! You can vote whether you are in Northwest Indiana or not. It truly means the world to us.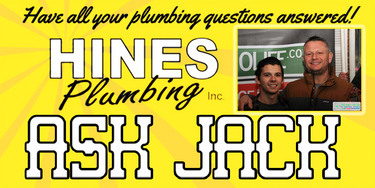 This week on "Ask Jack": Jack plumbing tips to make our lives easier.
Now at Sprint Tri-Corp Wireless, take advantage of the power of unlimited data for only $70 a month!
Meet Mark Manaytrey, the plumbing professional who happily calls himself an employee of Hines Plumbing.
JM2 Webdesigners has introduced their newest innovation in offering business listings online. While many sites of this nature exist, few can offer what JM2 has prepared for businesses and organizations upon its launch: a full list of features and an introductory price of absolutely free.
This week on "Ask Jack": Jack tells us about new bathroom trends in 2016.
Some good news trickled in early in 2016 when Google announced its state-wide digital capitals across the United States, with Valparaiso taking the honor for Indiana.
Printers, those electronic devices responsible for bringing digital images and documents into a physical format are an essential part of businesses and offices. For years, most have associated printing with ink based printers. Whether it's using dot matrix, dye or laser, these have long been the methods used for printing.
More Technology & Tools Articles: