New and longstanding local residents came out to the Annual Explore the South Shore event at the Indiana Welcome Center. Families were invited to come and get a great tour of Indiana right in Hammond. Many organizations attended and lots of fun attractions filled the Welcome Center, like games and informational booths about what' going on in Indiana this year!
'It was a dreary Saturday afternoon, but that didn't stop the Valparaiso Family YMCA from inviting members and the public to Healthy Kids Day, an annual fair that encourages kids to be active, eat right, and live a healthy lifestyle.
Valparaiso High School was the home to another Friday night basketball game, but this time with a twist.
Under the direction of volunteer leader Penny Pysh, Daisy Girl Scout Troop 5128 at Thomas Jefferson Elementary School in Valparaiso made Easter baskets and donated them to the pediatric unit at Porter Regional Hospital.
To help the Porter Regional Hospital NICU raise money for this years March of Dimes walk, a local charity Emma's Footprints is selling #preemiestrong t-shirts online. The founders of Emma's Footprints, Joseph and Amelia Kowalisyn have been strong supporters of both Porter and the March of Dimes since having had their twins Alex and Emma at 31 weeks old and spending a total of 29 days in the Porter NICU until their son Alex was released. Their daughter Emma passed away at 23 days old due to a stroke in utero, and since then they have been supporting NICU and bereaved families in our area through their charity.
Happy Administrative Professionals Day — Jane Scupham
We celebrate our Administrative Professionals everyday! We couldn't do what we do with-out them. As you can see, they are such a fun bunch! Thank you, ladies, for all you do!
Purdue University Northwest donors gave nearly $900,000 during Wednesday's (4/26) fourth annual Purdue Northwest Day of Giving, establishing a PNW record for giving during the 24-hour event. This total put PNW in eighth place in giving among all Purdue University campuses and campus units.
NIPSCO is awarding 15 local nonprofit organizations with grants—totaling $50,000—to help fund restoration and education projects throughout northern Indiana.
There is more to the Valparaiso YMCA Annual Campaign than collecting money from the YMCA's year-long list of fundraising events. It gives an opportunity to influence and teach the community on the importance of all the Y does for the Valparaiso community.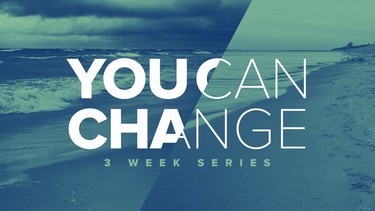 Last Sunday, we witnessed baptisms in all 3 of our Sunday morning services. The number of baptisms I've seen probably numbers in the thousands by now, but I will never get tired of watching people take part in this ancient ritual. It is rich with symbolism and is a literal reminder that with Jesus Christ lives are changed forever. The last lines we say—when a person is dipped back into the water and raised out—those lines say it all: "Buried in the likeness of His death; raised to walk in newness of life in Christ Jesus." It's a thrill to witness every single time.
The Liberty Township Volunteer Fire Department was awarded a Community Fund Grant from the Porter County Community Foundation. The grant funding allowed them to purchase four Panasonic Toughbook Computers.