The Department of Workforce Development awarded both state and federal Adult Education funds to the Center of Workforce Innovations (CWI) in the amount of $2,383,114 for the Northwest Indiana region.
An education is not one size fits all. When it comes to Sylvan Learning Centers, the teachers and directors whole heartedly believe in the driving principal that "Learning Should be Personal". Regional Director, Jennifer DiTola, is no different, striving to build confidence and a lifelong love for learning in all of her Northwest Indiana students.
More than two dozen junior golfers age 12 and under participated in the Creekside Classic For Kids Skills competition on July 20 at Creekside Golf Course and Training Center in Valparaiso. Juniors competed in six skill areas and the winners were:
Nellie Debildt has added a little color to the Symphony of Chesterton senior-living medical resort, and I am talking about more than her upbeat, motivating personality. She has literally added color in the form of flowers now flourishing throughout the yard and courtyard of the facility.
The Porter County Substance Abuse Council recently hosted a combined coalition meeting and grant writing workshop for community funding. Grant applications focusing on substance use disorder in the area of prevention; treatment and recovery and law enforcement were distributed.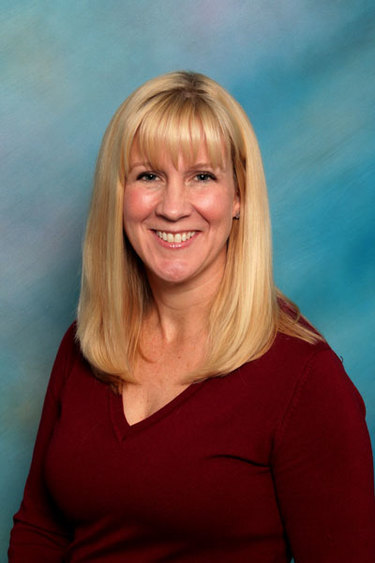 In coming days, the Porter County Highway Department is making plans to seal area roads by applying BIORESTOR, a soybean bio-based asphalt pavement rejuvenator seal that is both friendly to the environment and cost-effective. This preventative maintenance process helps make the most efficient use of taxpayer dollars by preserving the life of the asphalt. With this rejuvenation application process, the pavement life of a road can be extended by as much as 3 to 5 years.
First Trust Credit Union Branches are currently collecting Back To School Supplies and they need your help!
Rizzo, Bryant, Russell, Baez, Zobrist. What do these guys have in common? They are all part of the same team. You'll see their names emblazoned on the back of their Cubs jerseys. As good as they are, the 5 of them alone would never win a game without the rest of the team. Five players is not enough to win a baseball game.
Fundraising is one of the most important things for a nonprofit to do, and the Hospice of the Calumet Area's (HCA) fundraising arm, Friends of Hospice, is one of the most talented and dedicated in the business. They came together on Wednesday for their annual Summer Luncheon where they caught up with each other, reiterated their commitment to "Cherishing Life," and honored longtime supporter Adrianne May, Executive Director of the HCA.
First Trust Credit Union is proud to have awarded five $1,000 scholarships to graduating seniors at high schools in LaPorte, Porter and Jasper Counties. The First Trust Bachelor's Degree Scholarship and Apprenticeship, Certification, or Associates Program Scholarship winners were chosen based on their enrollment in an accredited institution for post high school education or training, scholastic achievement, involvement in high school and community activities, essay and a letter of recommendation from a teacher.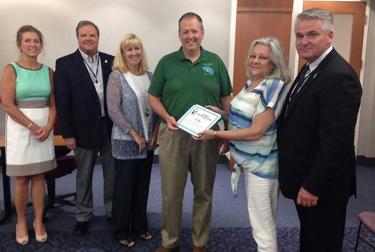 Ken Taylor received his certificate and badge to become the newest Porter County Certified Master Recycler.