Community
Valparaiso welcomed its newest dog kennel on Saturday as Ruff Luxury Inn officially opened to the public with a celebration at their location at 55 Morthland Avenue.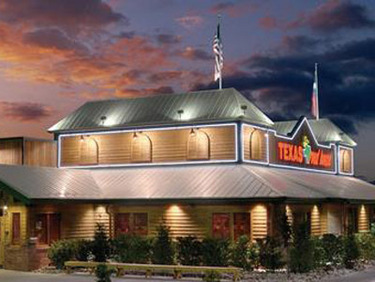 Boys & Girls Clubs of Porter County's Portage Club and Texas Roadhouse Restaurant are embarking on a month-long giving initiative. Throughout February, restaurant employees are asking Texas Roadhouse Guests to invest Boys & Girls Clubs of Porter County's Portage Club. If guests make a gift of $5 or more, they receive a free appetizer. Doug Giltrap, managing partner of Portage Texas Roadhouse calls himself a "Give-Back" kind of person – and is dedicated to the youth residents of Portage. In fact, Giltrap's giving spirit earned him the City of Portage's Humanitarian Award. As Boys & Girls Clubs of Porter County entered into this partnership, our Portage Club learned that the restaurant's employees are former Club members and eager to help. Last year, Texas Roadhouse raised over $2,600 which helped to enhance a state-of-the...
Boys & Girls Clubs of Porter County recently announced their 2016 Youth of the Year candidates and will celebrate their extraordinary achievements at the Youth of the Year Reception on March 3rd. Youth of the Year Candidates for Boys & Girls Clubs of Porter County include Eric Allison, Duneland Club; Sanja Kirova, Portage Club; Tyler Goodman, South Haven Club; and Allison Thatcher, Valparaiso Club. Since 1947, Youth of the Year has been Boys & Girls Clubs of America's premier character and leadership program where Club members, ages 14-18, compete on state, regional, and national levels for Youth of the Year Titles.
The Porter County Community Foundation was presented with a $50,000 check from Lakeside Wealth Management in support of the Foundation's Tomorrow Starts Today campaign.
Mayor Thomas M. McDermott announces the College Bound Scholarship program has launched a new, fresh, easier to navigate web-site last week to appeal more with today's College population. The old site was launched in 2007 before the rise of mobile web-browsing and was not compatible with modern coding standards. The new site has fully compatible desktop and mobile/ tablet versions.
Having a working smoke detector reduces your chances of dying in a fire by nearly half, according to the American Red Cross. The Valparaiso Fire Department is out to make sure every house has this lifesaving smoke detector by launching the Out to Alarm Valpo program. Under the program, Valparaiso residents may receive a free smoke detector, including free installation, compliments of Martin Security Systems, Inc. of Valparaiso.
For children wanting to learn the art and the fundamentals of the game, it can turn into a costly and time-consuming task with camps costing a small fortune to have the one-on-one instruction that new learners need.
Porter-Starke Services and Swanson Center, two community mental health centers serving Northwest Indiana, recently received a grant through the Indiana Division of Mental Health and Addiction to expand access to medication assisted treatment for prescription drug and opiate addiction in the area. Porter-Starke Services currently prescribes both methadone and suboxone as a method of treatment for addiction to these substances, while surrounding this medication with counseling and other services that support recovery.
Girls on the Run, GOTR, of Northwest Indiana is ready for its spring season and is looking for girls ages 8 to 14 to become a part of their 10-week curriculum-based program.
Parents and community members recently gathered to participate in the launch of the My Kids Matter program offered by the Porter County Substance Abuse Council. The maiden voyage proved that there was a lot of interest within the community and to address that need we will offer additional presentations on request.
Purdue University North Central has opened registration for the fall 2016 MBA program and is now accepting applications from students interested in earning a Master of Business Administration degree.
More Community Articles: