May 30th is the registration deadline for the annual Valparaiso/Washington Twp. Area Girl Scout Day Camp. "Camp's-A-Cooking is the theme for this summer's Girl Scout Day Camp at Butternut Springs June 13-17, 2016. Located just north of Valparaiso, Camp Butternut Springs offers wide open spaces for girls to explore the out-of-doors, cook lunch over a campfire, take a swim, and discover nature all under the supervision of trained adults.
Registrations are now open for Chicago Street Theatre's Children's Theatre Works Summer Programming in theatre education. Parents can register by phone or in person at the CST box office or go online to get their kids into the act with a variety of courses, workshops and day camps for students ages 4 through high school. Classes run June 13 through July 23. Box Office hours are Noon to 4PM weekdays and parents can enroll their kids at 219-464-1636 X1. Online registration forms, as well as course dates and descriptions are available 24/7 at www.chicagostreet.org. All courses are held at Chicago Street Theatre located at 154W. Chicago Street in downtown Valparaiso.
There's nothing simple about death.
Community is an active part of the company at VisionPoint. A family owned business, Atse and Paulette Krstevski have operated optical stores since 1979. Now operating 5 stores across Northwest Indiana, VisionPoint has truly become a family affair with daughters Jennifer Ebersberger and Amanda Bardoczi now handling store operations and marketing. "Dad is the visionary, he can see 10 steps ahead in the industry," stated Jennifer, "Mom is really the driver, a task master in a good kind of way. She figures out the 10 steps and how to get there."
Y COMMUNITY & MEMBER FORUM - One of the Y's strategic priorities is to explore opportunities to expand its programs and services that address critical issues in the areas of youth development, healthy living and social responsibility. Please join us for a discussion of what the Duneland Y is doing well, and what we might be able to do better to better serve our communities. The Forums will be held on Monday, April 11 at 7:30 a.m. and on Tuesday evening, April 12 at 7:00 p.m. Both meetings will take place in the Duneland Y Gym. Everyone is welcome. For more information, email Dave Kasarda, This email address is being protected from spambots. You need JavaScript enabled to view it..
Boys & Girls Clubs of Porter County's Discovery Charter School Kidstop site recently was accepted into the membership of Boys & Girls Clubs of America and now is entitled to all rights and privileges as an extension of Boys & Girls Clubs of Porter County. To be considered a chartered extension Club, a site must have a minimum of 50 registered Club members, remain open a minimum of three hours per day providing scheduled activities for youth served three days per week, and be open for youth eight months during the year.
On Saturday, Culver's of Valparaiso held their 3rd annual Easter celebration much to the delight of kids and families who came out to enjoy the holiday festivities. The fun-filled event featured games, a coloring contest, and the annual Easter Egg Hunt as well as the Easter Bunny and Culvers' very own, Scoopie.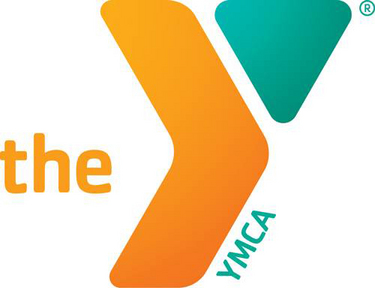 FOR YOUTH DEVELOPMENT:
YOUTH OUTDOOR SOCCER – Registration for Youth Outdoor Soccer for boys and girls 3 years old through 5th grade will open March 14 through April 9. Season runs April 18 through June 5. Cost is $40 for members and $80 for non-members per child. To register and pay on-line please go to http://dunelandymca.org/youth-development/youth-sports/soccer-league. For more information, contact Andrew Zimmer at 219-926-4204 or This email address is being protected from spambots. You need JavaScript enabled to view it..
Someone celebrated 100 years of living on this great planet of ours. Gertie Lizak, a Lake Station resident, turned 100-years-old on March 21, 2016, the first day of spring. And this was appropriate because Gertie is filled with energy and verve.
NorthShore Health Centers held their 3rd Annual Easter Eggstravaganza on Saturday to the excitement of kids and families at the Boys & Girls Clubs of Porter County in Portage. The crowd at the continually growing celebration was expected to top last years attendance of around 750 people.
A chilly morning didn't stop families from participating in the City of Hammond's 2016 Easter Egg Hunt. This free annual event, for Hammond residents with children from 2 to 12 years old, offered many great prizes.
More Family Articles: