The Department of Workforce Development awarded both state and federal Adult Education funds to the Center of Workforce Innovations (CWI) in the amount of $2,383,114 for the Northwest Indiana region.
The Porter County Substance Abuse Council recently hosted a combined coalition meeting and grant writing workshop for community funding. Grant applications focusing on substance use disorder in the area of prevention; treatment and recovery and law enforcement were distributed.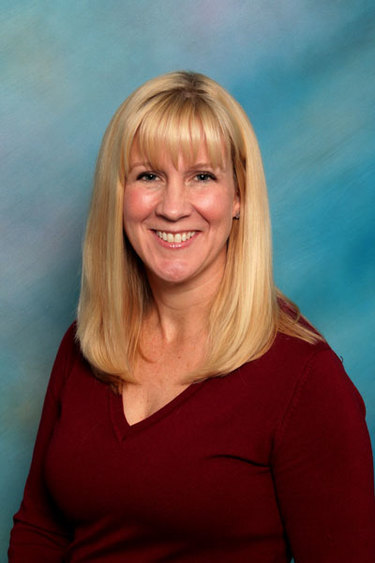 In coming days, the Porter County Highway Department is making plans to seal area roads by applying BIORESTOR, a soybean bio-based asphalt pavement rejuvenator seal that is both friendly to the environment and cost-effective. This preventative maintenance process helps make the most efficient use of taxpayer dollars by preserving the life of the asphalt. With this rejuvenation application process, the pavement life of a road can be extended by as much as 3 to 5 years.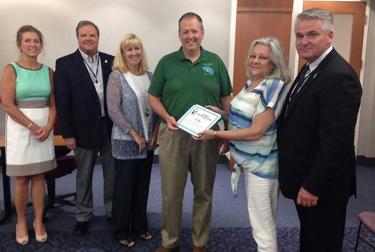 Ken Taylor received his certificate and badge to become the newest Porter County Certified Master Recycler.
Beginning July 19 through October 31, a 4.5 mile section of the Calumet Trail adjacent to the Indiana Dunes National Lakeshore will be temporarily closed from East State park Boundary Road to Mineral Springs Rd.
This morning Mayor Costas and Chief Brickner swore to duty the newest member of the Valparaiso Police Department. Sarah Drexler, 26 yrs old, was sworn to duty in a ceremony at City Hall with family members, friends and numerous officers present.
In the top right-hand corner of the REGIONAL Federal Credit Union website, there are two small flags: an American one and the flag of Spain. In one click, the entire website becomes translated into Spanish, making any financial inquiries and transactions much easier for those who prefer the Spanish language.
The Substance Abuse Council's Youth Committee is creating an event that will teach their peers the value of focusing on health and wellness; developing family and peer support units; and the significance of cultivating creativity through music and art. National research indicates that these positive elements are powerful in preventing first use of illicit substances such as prescription medications, marijuana and reducing underage drinking. This event is the local youth's response to the national drug epidemic and will introduce their peers to new interests and skills to help deal with teen emotional, mental and physical transitions they are experiencing.
Indiana Dunes National Lakeshore has spent a century protecting and restoring the diverse network of ecosystems that keeps our region healthy, and they will continue to do so with the partnership of the Northern Indiana Public Service Company (NIPSCO). Monday's planting event with Dunes Learning Center campers celebrated the union of a dynamic team.
The City of Valparaiso has been named once again as one of the safest cities in Indiana by the Safewise Organization, which is a national company specializing in home safety and security industry. Valparaiso was listed as the 17th overall safest city in Indiana. The organization ranks the top safest cities in the state. Previously Valparaiso was ranked 26th (2016). Valparaiso was ranked 9th (lowest city) in violent crimes per 1000 residents.
Sergeant Philip Spence has recently been promoted to Patrol Lieutenant. Phil is a 23 year veteran of the department. He is a graduate of Olivet Nazarene University (Bachelor of Science Degree), Northwestern University Crash Reconstruction School and Police Executive Leadership Academy.