Valparaiso's Central Park Ice Rink just became even more inclusive yesterday with the addition of two new, state-of-the-art ice sleds. The ice sleds, which were donated by the local non-profit group Hannah's Hope, are designed to make the ice skating experience accessible for children and adults who rely on wheel chairs for mobility.
Valpo Parks has released is 2017 Activity and Facility Guide, which includes a complete listing of 2017 special events, youth and adult sports and programs, pathways and parks, venue and facility rentals that include Central Park Plaza, and complete fee information for Valpo Parks Golf.
The Porter County Parks & Recreation has received a generous donation of $16,500 from the Greater Northwest Indiana Association of Realtors® to fund its recent needs assessment survey. $15,000 of this donation was provided by a National Association of REALTORS® Smart Growth Action Grant. According to Valerie Rosenblum, President of the Greater Northwest Indiana Association of Realtors®, this is the largest grant GNIAR has ever received from the National Association of REALTORS®. The remaining $1,500 was matched by GNIAR. The needs assessment survey, completed by Ron Vine and Associates in conjunction with the Eppley Foundation at Indiana University, measured public use of and opinions about Porter County Parks & Recreation's properties and programs.
At Porter County Parks and Recreation we know and embrace the fact that our citizens deserve a good "return" on their parks investment. We know that well maintained parks and open space increase neighboring land values, provide increased revenue to local governments, improve tourism and attract high quality businesses. Ever since Frederick Law Olmsted proved that his $13 million Central Park project in New York City increased neighboring land values by $209 million in less than 20 years, it has been clear that parks, open spaces, and recreation areas provide significant increases to area land values.
Valpo Parks is now taking registrations for 2017 programs and special events. The 2017 Activity and Facilities Guide is on its way to your mailbox in late December.
Walk, Bike or Run - either way is fun! Get out and discover Valpo's newest pathway.
Valpo Parks along with Dunes Leathernecks Detachment Marine Corps League hosted the sixth annual "Touch a Truck" Toys for Tots Toy Drive on Saturday, December 10.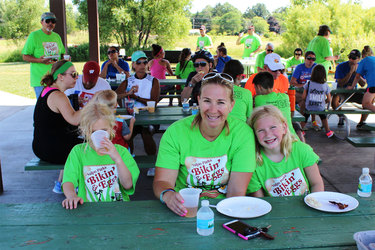 Valpo Parks will begin accepting picnic shelter reservations for the 2017 picnic season on January 3. The open-air shelters can be reserved for family gatherings, birthday parties, company picnics, and more.
There's a good reason why you don't see many outdoor ice rinks anymore. Skateable and smooth ice is extremely difficult to maintain when left vulnerable to the winter elements. The past few winters have also been very mild, leaving only a handful of weeks where the temperatures were low enough for the ice to stay consistently solid. Even if the temperatures remain far below freezing, there are the elements of snow, the wind, and general slush to worry about at a regular outdoor rink. These were the problems with Valparaiso's original outdoor rink at Tower Park.
Every winter for the past sixteen years, Porter County Parks and Recreation puts on a dazzling Winter Night Lights Display at Sunset Hill Farm County Park. Hundreds of different light displays from Santa Claus and his reindeer to dancing flowers are available free to the public for viewing at night between Thanksgiving and New Year's Day.
Downtown Valparaiso and Central Park Plaza came alive with music and light as a large crowd counted down the lighting of the Christmas Tree at Valpo Parks' annual Winter Festival. The family event wrapped up Small Business Saturday and kicked off the Christmas season for Valpo.