Community leaders donned aprons and helped serve breakfast to people at Round the Clock in Highland for the annual Holiday Breakfast Kickoff with the Northwest Indiana Food Bank.
Law enforcement officers throughout Porter County participated in No Shave November to raise $15,000 to benefit their community.
During the months of October and November, The Calumet Roundtable partnered up with Buddy Benches to create a safe haven for children who feel left out. Buddy Benches is a nonprofit organization that aids in eliminating loneliness and fosters friendship on the playground.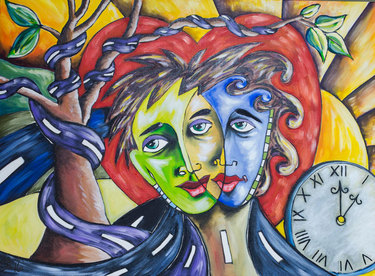 Frontline, a non-profit and certified substance abuse treatment provider, highlights their end of year fundraiser with a unique partnership. The Artistic Recovery (www.theartisticrecovery.com) is a new online store supporting recovery from substance abuse and addiction.
This time of year is about giving. To help customers celebrate the holiday season, Strack & Van Til is giving away SVT $20 gift cards at each of their locations. Randomly chosen customers will receive two gift cards and SVT will then encourage customers who receive gift cards to #ShareGiving by purchasing a gift card, or passing along the gift card that they receive from Strack & Van Til to someone else as a #ShareGiving gift.
On November 17th, the Northwest Indiana Woodworkers Association held their annual Toy Give Away to various charitable organizations throughout the community. The toys are all handmade heirloom quality wooden items from the workshops of its members. This year over 1000 pieces were made and donated to nine different groups.
The first annual Turkey Bowl flag football tournament hosted by Porter Emergency Medical Services helped local charity 500 Turkeys, Inc., feed more than a thousand families this Thanksgiving holiday.
The Volunteer Advocates for Seniors and Incapacitated Adults organization of Franciscan Health Hammond welcomed its latest members during a swearing-in ceremony recently in the chambers of Lake Superior Court Civil Division Judge Diane Kavadias Schneider. The program, instituted in 2001 and the brainchild of then-hospital president Tom Gryzbek, is a collaborative effort between the hospital and the court system. It provides trained and supervised volunteers to serve as court-appointed legal guardians to assist the elderly and the courts in decision-making regarding seniors' needs.
Earlier this month United Way Retired and Senior Volunteer Program (RSVP) of Northwest Indiana received the Award for Exemplary Volunteer Program from Serve Indiana, the state's volunteer service agency.
The Merrillville Rotary Club made Thanksgiving happier for numerous area needy families recently by donating 50 turkeys to St. Clare Health Clinic in Crown Point that were distributed to clients. Club members raised $500 to purchase the items from the Strack and Van Til store in Crown Point. Among the recipients were (front row, starting with third from left) Rosemary Gutesha, of Hebron; Randel Cameron, of Demotte; and Teodoro Ramos, of Crown Point.
Lakes of Valparaiso had a blast with our Random Acts of Kindness week! Each day, we surprised unsuspecting community member(s) with a meaningful gesture. Take a look at the recap below to see what we did each day. We encourage everyone to go out of their way and do something nice for someone else during this upcoming holiday season!