I was "suffering" for the Lord in Southern California last weekend, but when I listened to the sermon online, I got excited. Pastor Lionel spoke from Galatians 6 about Calvary being a place that restores people. It's not about getting people to stop sinning and be better, it's about helping them become more like Christ, which allows them to live life just like God created it to be lived! Helping one another is part of Christians "doing life" together. In fact, Life Groups will be meeting this week to talk about exactly what it looks like for them to do life the way it's described in Galatians 5 and 6. It's an amazing idea: we aren't just here to worship together; we're here to help encourage one another to...
I am thankful for new beginnings and I'm ready for a new year. My wife and I are praying big in 2017 for our family, our friends, and the church community we serve. We pray together every morning over coffee and we always end our prayers with the priestly blessing in Numbers 6:22-26. We want God to bless us and the people we love in 2017!
On the day before Christmas, more than 2,200 people crowded into four worship services for our largest Christmas Eve gathering ever! With four full services—some with standing room only—the day exceeded our expectations in the best way possible. It was a Christ-centered exclamation point to another amazing year at Calvary. Lives are being changed because of Christ and because you are inviting friends to hear the gospel, giving your time to serve the church, and letting God use you. When everyone does something, there is no limit to what God might do through us. The church "grows and builds itself up in love as each part does its work" (Ephesians 4:16).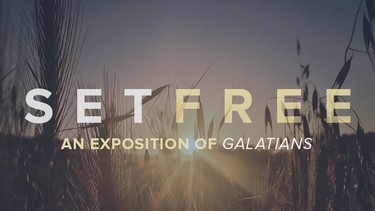 A few days ago, one of our faithful members handed me a very large check for the Even More project and then said, "I want to add another $25,000 to my commitment. God did something unexpected for me, and I just want to continue to be generous." I was stunned. And grateful. I still tear up thinking about the single mom who walked up to me after church and said, "You prayed for me to find a job. I don't have much, but I want to give $100 to help change lives forever." Talk about making a pastor cry!
Jesus was born in a manger in the little town of Bethlehem. It's a story beautiful in its simplicity. And yet there are so many distractions this time of year that joy can drain out of the season. Let me encourage you to keep it simple. Do a little shopping, but don't make this season about the Christmas presents. Let it be about the people. Be with friends. Cozy up on the couch with the people you love. Make worship a priority every Sunday of Advent. Do something generous for a person in need. Make the season simply beautiful.
We keep track of numbers because they help us see areas where we need to improve, help us plan for the future, and give us a picture, albeit an incomplete picture, of what God is doing in our midst. And besides, keeping an accounting is biblical. (There is an entire book of the Bible entitled Numbers!)
If you want to see worship, go to a Cubs game. People are cheering, clapping, shouting, responding, and giving (lots of money) all in adoration of the Chicago Cubs. I will admit, I'm one of those fans. I love baseball. I love the rhythm of the game, which leaves time to talk with a friend sitting next to you in the stands or to read a book with a game on the television. (Some call it boring; I call it relaxing.) I love the beauty of the ballpark, a perfectly landscaped "garden of Eden" wrapped in the sights and sounds of the city. I love being around an excited "cloud of witnesses," all watching and cheering the most amazing athletes in the world.
We are beggars. I've been repeating this quote from Martin Luther a lot lately both to myself and to all of you. It is a reminder that we need God desperately. I felt that on Sunday as we gathered around a young couple, Jon and Lexie, to pray for them as they battle Jon's cancer together. Tears filled my eyes as I watched them worship that morning—hearts filled with hope—praying for God to make his face shine upon them.
On Wednesday October 12th members of the community and guests gathered at Trinity Hall at St. Patrick Catholic Church for the 15th annual Community Prayer Breakfast. The event began with Chesterton Police Chief David Cincoski leading the attendees in the Pledge of Allegiance. Rev. James Mead from St. Patrick Catholic Church delivered the invocation and breakfast was served. After breakfast Master of Ceremonies Mike Harris took a moment to recognize community leaders in attendance, the Community Prayer Breakfast Committee and to thank business and individual supporters of the event. Duneland Chamber of Commerce board chairman, Jim Starin to welcome guests and Cheryl Keller presented scripture readings. Mike Anton presented an inspiring Prayer for our Community,...
I love Paul's words to the Corinthians: "We work with you for your joy" (2 Cor. 1:24). It's a team effort. Paul is working alongside some other committed folks ("we"), and he's calling on people to do their part ("with you"). And the end of all this working is our joy and of course the glory of God. I'm so thankful for the team around me, and we are all working with YOU for your joy.
The Rev. Anthony Janik, director of spiritual care services at Franciscan Health Crown Point, prays over Kimber the canine during a 15th-annual Blessing of Children, the Elderly and Pets on Oct. 4, the Feast Day of St. Francis.