Join us this weekend as we begin a brand new series, God Songs: Expositions in the Psalms. I love this book and read from it every day so I feel like I've been preparing for this series for almost 30 years! This Sunday's sermon is entitled "Discovering the Psalms." You will be surprised, encouraged, and blessed. You don't want to miss it. Come and invite someone to join you.
What we want most for our children (and grandchildren) is their present and future happiness. There are so many important things we can do for our kids for their joy, but I believe with all my heart that the greatest thing we can do for them is to hand down our faith. This means we have to make an impression on them! How do we do that when it sometimes seems we aren't getting through at all? I'm talking about it this on Sunday.
I believe that the best way to change lives forever is by working as a team. Teamwork is everywhere at Calvary - Global Outreach team, worship team, Student Ministries team, Children's Ministries team, leadership team, Serve Teams. We even have a preaching TEAM! Yes!
Calvary Church sits in the small city of Valparaiso, Indiana and Nairobi Chapel is located in Nairobi, Kenya in Africa. These two entities may be miles and miles apart, but they share one, large goal: to have a church planted in every country on the continent of Africa.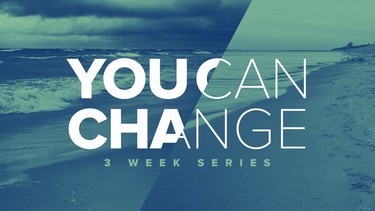 Last Sunday, we witnessed baptisms in all 3 of our Sunday morning services. The number of baptisms I've seen probably numbers in the thousands by now, but I will never get tired of watching people take part in this ancient ritual. It is rich with symbolism and is a literal reminder that with Jesus Christ lives are changed forever. The last lines we say—when a person is dipped back into the water and raised out—those lines say it all: "Buried in the likeness of His death; raised to walk in newness of life in Christ Jesus." It's a thrill to witness every single time.
I want to thank you for being a church that is passionate about changing lives forever with the gospel of Jesus Christ. Because of you, we had our biggest weekend ever at Calvary Church. Seven services, more than 1200 worshippers on Good Friday, and more than 2500 on Easter Sunday. And we turned no one away.
This is the week we remember in a special way what Jesus did for us. Good Friday service is my favorite of the year. I hope you're planning to join us at 4p, 5:30p, or 7p. If you've never been to a Good Friday contemplative communion service at Calvary—you HAVE to come. Our pastors and wives are looking forward to serving you communion. You will be blessed!
Do you sometimes just need some good news? It does my heart good to hear something that makes me say, That's great! Wow, God is good. I got some good news like that and wanted to share it with you. During a Sunday morning last fall, our church family prayed over a young couple, Jon and Lexi, as they continued to fight the battle against Jon's cancer. Today he is in remission!
I walked through the future Life Change Center with some of the other pastors last week. The progress is amazing! New construction isn't pretty, but it's still a thing of beauty: new walls are framed out both upstairs and down and essential utilities are in. Who would have thought plumbing pipes could be beautiful? But I'm telling you, they looked good to me because with those in, we're one step closer to a complete transformation. (Next step, drywall!)
Hope. I need it. This week I am grieving. Monday night my wife and I wept with a family we have known for almost twenty years. Tragically, their son died in a car accident in southern Indiana. He grew up with our boys and has been in our home many times. The only words we have during times like this are "How long, O Lord?" (Psalm 13:1).
This time of year gets me excited about all the great things that are coming at Calvary. We have awesome events going on all year (Sunday worship, anyone?!), but emerging from the cold cocoon of winter into the promise of spring and the upcoming celebration of Easter is refreshing!