Summer fun is here! Sun, sports, pools, playgrounds, biking and other outdoor activities abound. There's so much to do, but keeping your children safe from injury while enjoying the great outdoors should be a top priority too. Unintentional injuries are the top cause of death for children ages 1 to 21.*
As the weather warms and spring is in full swing, more and more runners are heading outside, hitting the pavement to train for upcoming races or to just step up their game after a long winter. While there are some die hard runners who don't let even the most brutal winter stop them, most tend to retreat indoors, waiting for warmer days and a more pleasant environment. Unfortunately, increased activity can also lead to an increased risk of injury, particularly patellofemoral pain syndrome (PFPS), also known as runner's knee.
Balance. The necessity of balance is evident in virtually every aspect of our lives. We are encouraged to eat healthy by adopting a balanced diet. We are coached to strive for an optimal work-life balance, to reduce stress, improve productivity and ensure a healthy home life. Balance is crucial in our ecology, to help protect the planet. It is essential in yoga, and has been a core element of eastern philosophy, perhaps most popularly imagined in the concepts of Yin and Yang. We even exercise balance daily as we walk. Proper balance is truly essential to a healthy life.
We hope you enjoy this month's health and wellness news from Porter Regional Hospital.
The balloons were hanging from the rafters. The room was abuzz with conversation. On Thursday, the Brain Balance Center of Valparaiso celebrated the patients they help.
Attention-deficit hyperactivity disorder (ADHD) is characterized by impulsivity and hyperactivity over a period of more than six months. Symptoms are usually noted and the condition can be diagnosed in children younger than 7 years of age.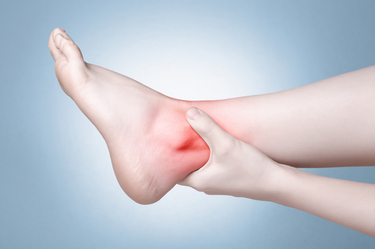 Ankle pain and injury are not issues reserved solely for athletes. In the United States, more than 25,000 people deal with ankle sprains or pain every day. Studies show that somewhere around 40 percent of ankle sprains are not treated correctly or are misdiagnosed, which leads to disability or chronic ankle pain.
They may be one of the smallest graduating classes in Northwest Indiana with just four students, but they are ready to make a big difference in the lives of patients at the hospitals of Community Healthcare System. All four graduates are ready to go to work and have accepted jobs at the hospitals.
The human body needs vitamin D in order to build strong muscles and bones. When the body does not get enough vitamin D, it is not able to absorb calcium effectively. This makes it very important for good bone health. Children who do not get adequate vitamin D develop rickets, a condition that causes weak bones, deformities in the skeleton, and a stooped posture.
Feet are important. When you consider what your feet go through, taking 8,000 steps over the course of a day, according to the Illinois Podiatric Medical Association (IPMA), it's easy to see how 75 percent of all Americans will have some type of foot pain at some point in their lives. Plantar fasciitis is a common and very painful foot condition that can become chronic if not treated. It is also a condition that responds very well to chiropractic care.
Parents know that children can be a handful, but it's often difficult to establish when behavior difficulties are normal or are signs of a learning difference or other diagnosis. When do tantrums, acts of defiance and manipulation, fits of anger, arguments, deliberate annoyance or refusal of blame become signs that a child is not merely acting up, but needs intervention?