Registration is now open for the Pilates Reformer Small Group Class at Pumps Fitness in Valparaiso.
Sure, you consider yourself to be a healthy person, but do you really have healthy food in your kitchen? You'd be surprised how many fattening foods you're still buying and eating. Keep reading to learn the 7 Worst Items inside your kitchen cabinets and refrigerator.
County Line Orchard 10m/5k/Apple Dash
Who's ready to run the Orchard? The County Line Orchard 10 mile/5k/Apple Dash Registration is still open. Some of the features: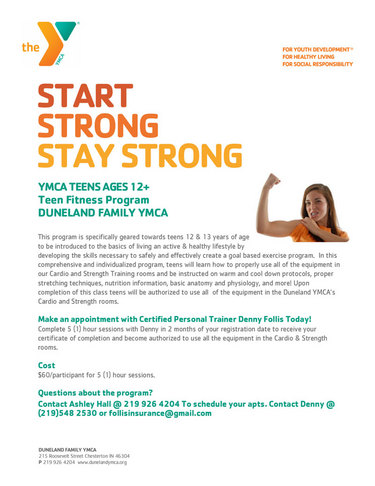 Start Strong, Stay Strong is a new fitness class specifically designed for teens 12 & 13 years of age. The goal is to introduce teens to the basics of living an active & healthy lifestyle. Today's teens are juggling a lot of responsibilities including school, studying, part time jobs and socializing. Many feel they don't have time for exercise, but studies have shown that teens who enjoy exercise tend to stay active throughout their lives. The immediate benefits include feeling more energetic and promoting a better outlook. Participating in health programs and classes can also help teens boost self-confidence and provide chances for social interaction.
We think Spring is here...
Come check out new spring/summer apparel and get ready for warmer weather. Don't forget to start planning for Mother's Day on Sunday, May 8th!
Special Race & Training Edition
This week we are focusing on upcoming local races and our upcoming training program!
Spring break has come and gone and summer now looms on the horizon…and with it that dreaded moment when you'll find yourself shopping for a bathing suit. Don't fret, if you act now there's still time to tighten up before hitting the beach.
Extra Mile Fitness has all the tools that one needs to get into the running game. Brand new, returning user, and veteran runners can reach their goals by utilizing the many training programs offered by the business.
Are you ready to be RESET? RESET is an innovative form of corrective exercise that addresses an individual's joint motion abnormalities.
Happy Spring!
Kudos to our training groups as they are putting in a lot of hard work and miles getting ready for their upcoming races. Our next training group will be an eight week program getting ready for the Brickyard 5 mile race in July. We will have an informational meeting on Monday, May 2nd at 6 pm (in-store).
We hope you're sitting down for this one because we're going to pull back the curtain and share with you something huge. In fact, we believe that this is the biggest secret to attaining that perfectly fit body that you've been after for so many years.
More Nutrition & Exercise Articles: