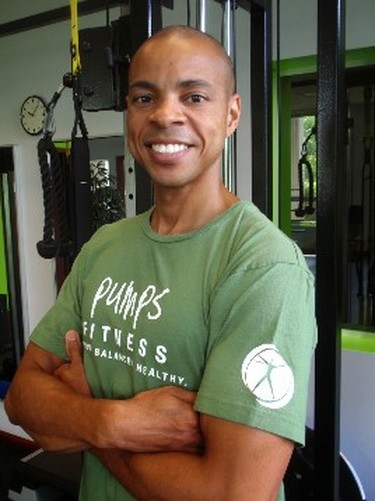 Cut back on sugar (28 day plan)
If you love sweets then you know how easy it is to eat more sugar than you should. You've probably had a doctor warn you to cut back and know that you have at least a few pounds to lose.
"The Biggest Loser" Race Series is coming to Crown Point, Indiana on Sunday, April 30th, as it hosts a Half Marathon, 5K, and a new "Motivational Mile." The half marathon will start at 8:00 a.m., the 5K will begin at 8:30 a.m., and the "Motivational Mile" will begin at 10:30 a.m. at Lake County Fairgrounds. The last day to register online is April 28.
There are few things as smile-inducing in life as a chocolate chip cookie…in any form. The form we are enjoying today is that of cookie dough balls! These moist, yummy, cookie dough balls are the perfect quick energy snack to pop into your mouth in the middle of a busy afternoon. Just don't be surprised when you find yourself smiling from ear to ear!
Why did you do that?
Have you ever acted against your better judgment? Ummmm, of course you have. We all have. Sometimes you do things that you later regret. And this keeps you from achieving that lean, sexy body that you want.
Here's an easy meal that epitomizes lean eating! It's a simple skillet dish that doesn't require any highfalutin kitchen skills, yet turns out tasting phenomenal! So often healthy eating is brushed off in favor of a quicker, easier option – however with a recipe this simple there's simply no excuse to put off eating healthy any longer.
The Visiting Nurse Association's 16th annual VNA Stroll for Hospice is right around the corner - Sunday, May 7th. Onsite registration begins at 12 noon and the stroll steps off at 1:15 pm at Central Park Plaza, 63 Lafayette Street in Valparaiso. For advance online registration, go to www.vnanwi.org/latest-events and click on the registration link. Registration forms are also available at the Visiting Nurse Association's Administration Building at 2401 Valley Drive in Valparaiso, or may be printed from the link above. Registration is $10 per walker, with children 18 and under free. Teams of 6 or more may register for $50 per team. For more information call 219-531-8049.
What's the best eating strategy for fat loss? This is the question on the mind of those who are ready and motivated to transform their physique. A quick online search produces two popular eat-for-fat-loss strategies: Intermittent Fasting versus Six Small Meals.
Today, I have a brand new take on tuna salad for your tasting enjoyment. While most tuna salad recipes use mayonnaise, sour cream or yogurt to create the desired creamy consistency, this recipe does something completely different. We are using hummus! And not just any hummus: white bean hummus.
Protein is an essential macronutrient for building lean muscle mass and so there's no disputing the fact that protein shakes are an important tool for fitness gains and fat loss.
With so much conflicting advice in magazines and blogs, making the right calorie choices can feel like gazing into a crystal ball. If you're one of the 30 percent of Americans who resolve to lose weight every year, start by separating fortune-telling from facts.
"Put Your Best Fork Forward" is the theme for NNM 2017 which serves as a reminder that each one of us holds the tool to make healthier food choices. Making small changes during National Nutrition Month® and over time, helps improve health now and into the future says Kelly Devine Rickert, Registered Dietitian and Illinois Academy of Nutrition and Dietetics Media Spokesperson.