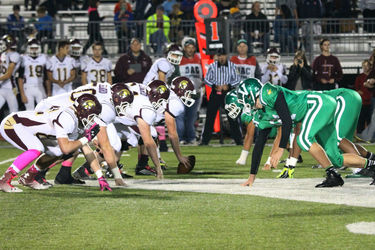 Porter Regional Hospital's CareEXPRESS Urgent Care Centers are offering $25 sports physicals from 9 a.m. to 9 p.m., seven days a week at all three Porter County locations. CareEXPRESS Urgent Care Centers are located in Porter's Chesterton Medical Campus at 650 Dickinson Road, in Chesterton, in Portage Hospital at 3630 Willowcreek Road in Portage, and at 809 LaPorte Avenue in Valparaiso
Now offering specialized treatment for chronic non-healing wounds in the heart of Valparaiso.
If you have ever had to deal with the pain of whiplash you know how it can impact every aspect of your life. Daily tasks can be painful or even impossible to carry out. Even milder cases can make it difficult to turn your head from side to side. Whiplash can cause chronic pain and keep you from doing many of the activities that you enjoy.
"I am particularly interested in diseases of the nose and sinuses."
The July heat may be beating down on Northwest Indiana, but women could stay cool and relaxed at Merillville Methodist Hospital's Breast Care Center's "Healthy Night Out with the Girls."
Make your mammogram appointment a relaxing experience with friends. St. Mary Medical Center's Women's Diagnostic Center is offering women an opportunity to have an after hours mammography party. The center will close off its imaging area for an evening and offer amenities such as complimentary food and beverages to guests attending. This is a convenient way for you, your friends, family and co-workers to stay proactive and get yearly screenings in a relaxing, stress-free environment.
"Cardiovascular Health starts at the physician-patient relationship, making every day exciting as I work towards improving patient heart health and their quality of life."
American Renal Associates Holdings, Inc. (ARA), a leading national provider of outpatient dialysis services, announced the opening of its 200th dialysis clinic in Schererville, Indiana.
The Commission on Cancer (CoC) of the American College of Surgeons (ACoS) has granted Three-Year Accreditation with Commendation to the cancer program at Methodist Hospitals. To earn voluntary CoC accreditation, a cancer program must meet or exceed 34 CoC quality care standards, be evaluated every three years through a survey process, and maintain levels of excellence in the delivery of comprehensive patient-centered care. Three-Year Accreditation with Commendation is only awarded to a facility that exceeds standard requirements plus 7 out of 7 commendation standards at the time of its triennial survey.
"It pleases me when my patients progress toward good health."
Following in his father's and his grandfather's footsteps, Dr. Marchand attended the Ponce School of Medicine and Health Science in Puerto Rico. "I selected Grand Rapids Medical Education Partners/Michigan State University for my residency in part because it was close to my family and because it exposed me to cutting-edge medicine."
It's summertime, meaning cookouts, picnics, trips to the park and family vacations. All this extra time spent outdoors also means more exposure to bugs. From ants, ticks and spiders to bees and wasps, the potential to get bitten or stung by one of these outdoor pests also grows.