The Valparaiso University men's and women's tennis teams were both named All-Academic Teams by the Intercollegiate Tennis Association (ITA) as the organization released its 2016 academic awards this week. In addition, nine Crusader student-athletes – six men and three women – were named ITA Scholar-Athletes.
Purdue University Northwest has announced a change in leadership of its softball program, effective immediately
Purdue University Northwest Athletic Director Rick Costello has announced the hiring of NAIA Hall of Fame coach Ritchie Richardson to lead the PNW Pride Softball program.
The National Collegiate Athletic Association has denied Purdue University Northwest's quest to become an NCAA Division II member.
Purdue University Northwest baseball players Matt Sandoval and Jimmy Skiff were named to the New York Collegiate Baseball League All-Star team.
After two seasons of competition with the Valparaiso University volleyball team, Catherine Ament (New Carlisle, Ind./New Prairie) has been forced to step away from playing due to being medically unable to compete and will be considered a medical non-counter. Despite no longer being able to contribute on the court, Ament will remain a part of the Crusader volleyball program as a student assistant.
Lucian Tabic has been named the head coach of Purdue University Northwest men's and women's tennis programs, as announced by PNW Athletic Director Rick Costello.
The Purdue University Northwest Sports Information department earned mutiple honors in both College Sports Information Directors of America (CoSIDA) and NAIA-SIDA publications and media contests for its work during the 2015-16 academic year.
Former Valparaiso University men's basketball standout Ryan Broekhoff has been named to the 12-man Australian basketball team for the upcoming 2016 Summer Olympic Games in Rio de Janeiro, Brazil. Broekhoff, who has been a mainstay on the Boomers squad over the last few years, will represent his native country in the Olympics for the first time.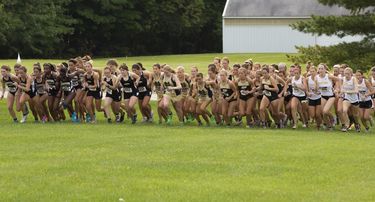 Crusaders Announce 2016 Cross Country Schedule
Valparaiso cross country head coach Mike Straubel announced today the Crusaders' schedule for the upcoming 2016 season, featuring the season-opening Crusader Open.
Friday, July 1, 2016, marks an exciting day for Purdue University Northwest Athletics as the official online home, PNWathletics.com was released.