Located less than an hour from Chicago and 20 minutes from South Bend, Briar Leaf is a favorite destination of golfers throughout the three-state area. While we are open to the public seven days a week, it's our Golf Memberships that are making Briar Leaf the fastest growing club in the area. Now is the time to get involved at "The Best Club in the Bag!"
You'll never find a better golf membership than at Briar Leaf!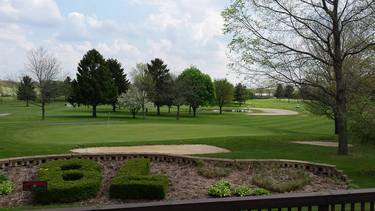 Although it's the quality and conditioning of our layout that draws members to Briar Leaf, it's the camaraderie and friendliness of our members and staff that keeps them coming back, year after year. You'll discover a great group of members who share a passion for the game and enjoy the Briar Leaf Lifestyle!
The Robbie Hummel Basketball Camp will return for the fourth straight year in Northwest Indiana, taking place June 20-23 at The Courts of Northwest Indiana. The camp, designed to teach basketball fundamentals to students in kindergarten through eighth grade, will showcase the knowledge and experience of the game of basketball's fundamentals Hummel has acquired over his years playing across the world.
There is a basketball dynasty brewing in Portage. There's no other way to put it for a group of hardcourt warriors who have given it all on the court to reach the pinnacle of their sport.
Runners from across Indiana braved cold temperatures and snow showers on Saturday to take part in the 22nd Annual 'Ringing In Spring' 5/10K Race held by the Valparaiso Family YMCA. Nearly 1400 racers battled the elements as they wound their way through the north Valparaiso neighborhood.
Boys & Girls Clubs of Porter County is proud to announce Buffalo Wild Wings is supporting Boys & Girls Clubs of Porter County's Organization-Wide NFL Flag Football League this June and July. On April 13, both the Portage and Valparaiso Buffalo Wild Wings restaurants will be investing 10% of their entire day sales into the Club's NFL Flag Football League. As part of Buffalo Wild Wings' Team Up for Kids® initiative and partnership with Boys & Girls Clubs of America, the company is supporting 285 Clubs across the country, creating sports programs that promote physical fitness and good sportsmanship.
When the winter season hits Northwest Indiana the greatest asset a runner can have is someone running alongside of them, stride for stride through the sloshy snow. As temperatures drop and snow begins to fly, these special groups of runners look to one another to inspire them, and help them overcome the challenges they never thought they could tackle.
Boys & Girls Clubs of Porter County's South Haven Club's commitment to healthy lifestyle programming for local youth is a priority. During the month of March, the Club will be offering two new and additional programs that will help keep kids physically moving while having fun!
Boys & Girls Clubs of Porter County's Valparaiso Club's Spring Basketball League registration begins February 29 through April 1, 2016. Interested participants can register by visiting the Club or online at bgcpoco.org/valparaiso. Boys & Girls Clubs of Porter County's sports leagues offer fun, instructional and team building opportunities that focuses on good sportsmanship and honesty. League fees
Indiana Elite's U14 Premier team leaves its mark in Las Vegas
If the 70-degree weather doesn't entice you to take a trip to Las Vegas at this time of year, maybe the thrill of flying 900 feet above the ground on the XScream rollercoaster atop the famous Stratosphere Tower would be just the thing. Throw in some exciting, competitive soccer, and you just might have the formula for a once in a lifetime experience for 18 players representing Indiana Elite Futbol Club's U14 Premier team.
Did Mother Nature forget about El Nino? We may be shivering now, but the first day of spring is just a couple months away. Creekside offers several ways to play some golf this winter and stay in form for spring.
More Parks & Club Sports Articles: