Renovation of Tower Park is getting a jump start with a lead gift from Managed Health Systems and Purdue Cardinal Community Hoops to renovate a signature basketball court in the park at Franklin Street and Evans Avenue. The Valpo Parks Department and the Valpo Parks Foundation are proud to announce that the gift is the first in a series of public private partnerships that will begin to be announced in the coming weeks.
The sport of golf is as complex as it is simple.
School's (almost) out for summer! Valpo Parks Golf offers several ways your junior golfer (age 18 & under) can play more for less in the months ahead.
Because eating lunch at your desk gets old...
Check out this new special from Valpo Parks! On weekdays at Creekside Golf Course, starting Monday 5/16, enjoy the Lunch Bucket: a small bucket of balls, hot dog, drink and chips for $10!
Do you have a child who plays basketball? Or know someone who does? Sauers Buick GMC has partnered up with Robbie Hummel and is giving away 2 spots at the Robbie Hummel Basketball Camp! Visit Sauers Buick GMC and ask for Adam or see the main office to enter the drawing.
Our popular "No Fear" Ladies Group Clinic is on for May 17-19 from 5:15-6:15pm each evening. $50 includes lessons, additional complimentary use of the course and range and discounts on private lessons.
Located less than an hour from Chicago and 20 minutes from South Bend, Briar Leaf is a favorite destination of golfers throughout the three-state area. While we are open to the public seven days a week, it's our Golf Memberships that are making Briar Leaf the fastest growing club in the area. Now is the time to get involved at "The Best Club in the Bag!"
You'll never find a better golf membership than at Briar Leaf!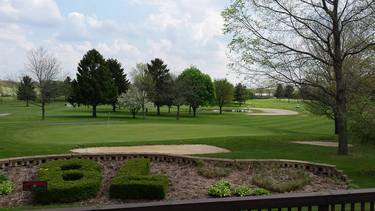 Although it's the quality and conditioning of our layout that draws members to Briar Leaf, it's the camaraderie and friendliness of our members and staff that keeps them coming back, year after year. You'll discover a great group of members who share a passion for the game and enjoy the Briar Leaf Lifestyle!
The Robbie Hummel Basketball Camp will return for the fourth straight year in Northwest Indiana, taking place June 20-23 at The Courts of Northwest Indiana. The camp, designed to teach basketball fundamentals to students in kindergarten through eighth grade, will showcase the knowledge and experience of the game of basketball's fundamentals Hummel has acquired over his years playing across the world.
There is a basketball dynasty brewing in Portage. There's no other way to put it for a group of hardcourt warriors who have given it all on the court to reach the pinnacle of their sport.
Runners from across Indiana braved cold temperatures and snow showers on Saturday to take part in the 22nd Annual 'Ringing In Spring' 5/10K Race held by the Valparaiso Family YMCA. Nearly 1400 racers battled the elements as they wound their way through the north Valparaiso neighborhood.
More Parks & Club Sports Articles: