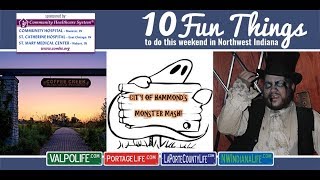 If you're looking for family fun events this weekend, we've got the list for you! This weekend's list includes some spooky activities as well for those of you getting into the Halloween spirit as October moves along. Check out what Northwest Indiana has to offer and whether you're looking for some wholesome family fun or getting your scare on, we've got you covered this Fall! Visit www.NWIndianaLife.com/67318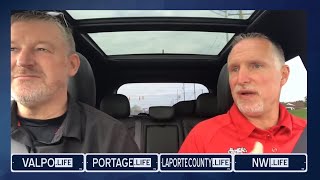 Crown Point is known as the "Hub of Lake County" and that certainly showed as our latest "Life in the Streets" video featuring Crown Point was so packed, it needed two parts! Mayor David Uran hosted Ideas in Motion Media Founder Chris Mahlmann for a tour of all the things happening throughout his city, including the famous Downtown Square, the future of the Southlake YMCA, the SpartaDome and athletic fields and road improvements. It really showcases who Mayor Uran is and how he runs his city.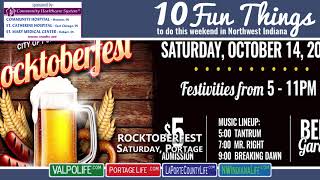 Looking for things to do this weekend as Fall sets in and the sun still shines? We've rounded up some of the best, family-fun events going on this weekend in Northwest Indiana from the educational, to the spooky, to the just plain fun! Check out what the Region has to offer and enjoy the warm weather while it lasts! Check out the rest of the event lineup on NWIndianaLife.com: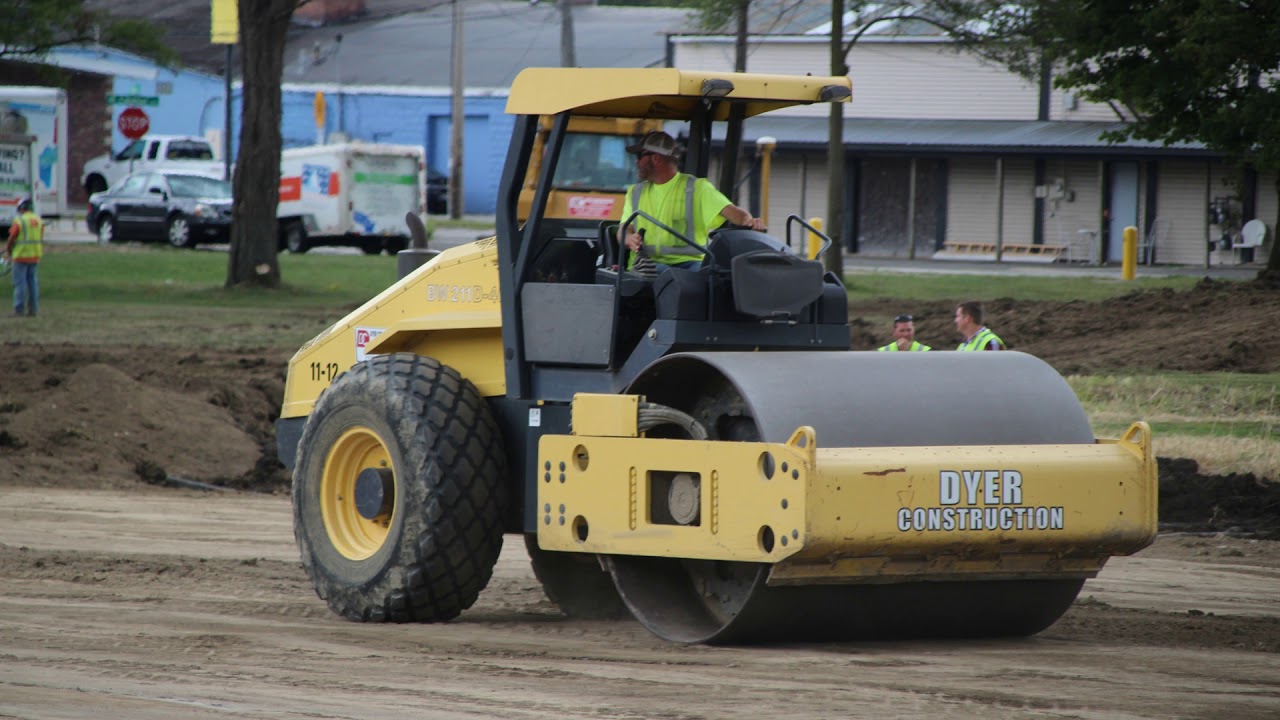 A day filled with celebrations for the Valpo Parks and the Valpo Parks Foundation culminated on Thursday afternoon when stakeholders celebrated the groundbreaking of Samardzija Field, which featured former Valparaiso High School and Notre Dame Football legend and current San Francisco Giants pitcher Jeff Samardzija. http://www.valpolife.com/community/parks/66770-valpo-parks-welcomes-jeff-samardzija-to-groundbreaking-celebration-of-samardzija-field-at-newly-renovated-tower-park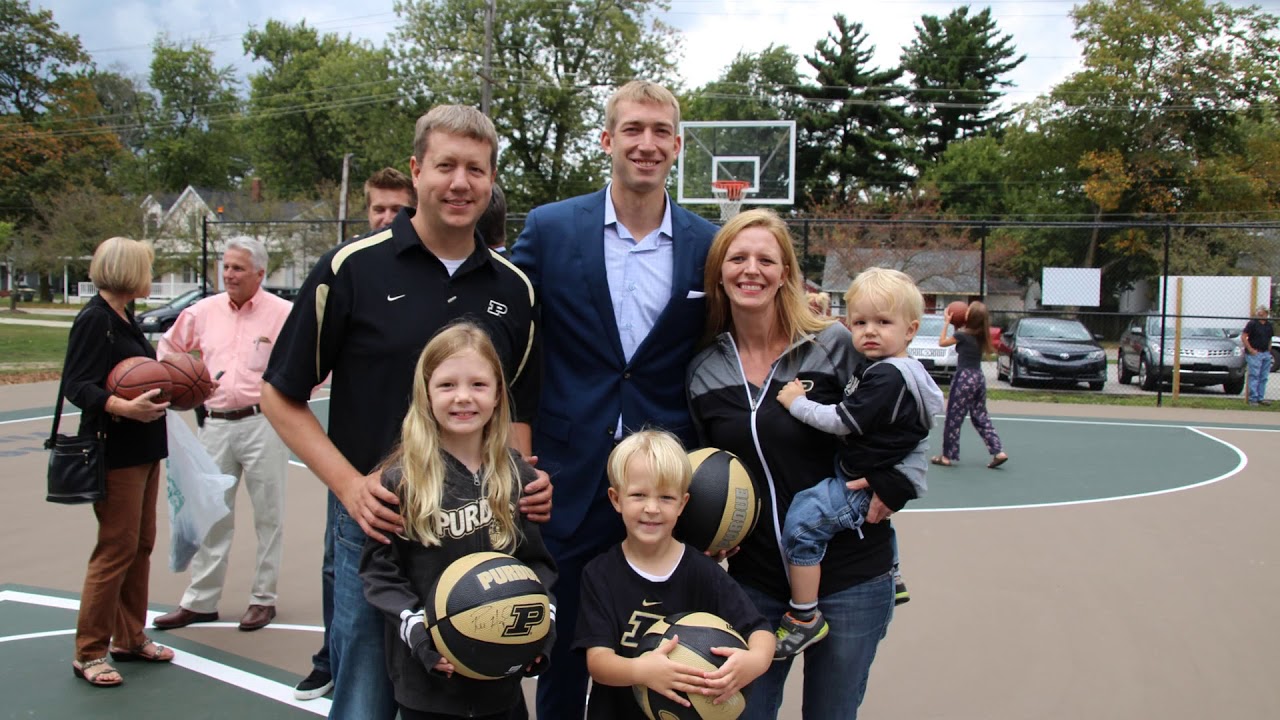 Valpo Parks kicked off a tremendous day for Tower Park with two dedication ceremonies officially opening their new Boilermaker Court and Viking Court, each part of a $1 million renovation of Tower Park. Purdue legends Brian Cardinal, Robbie Hummel, Head Coach Matt Painter and other officials from Purdue joined Mayor Jon Costas and Leaders Giving Back Co-Chairs Dr. Jerry Rodenbarger and Dr. Rob Behrend among many stakeholders to cut the ribbon on the new Tower Park basketball courts, featuring designs inspired by Valpo's connections to the Purdue University Boilermaker and Valparaiso High School basketball programs. Read more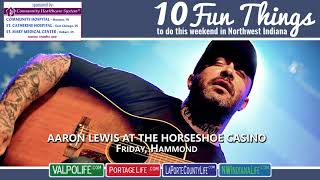 Fall has fallen and October is here! This weekend features a ton of great, family-friendly events for all ages, so be sure to see what's out there and take advantage of the beautiful weather while you have a chance. Check out the rest of our great event lineup for this weekend on NWIndianaLife.com: http://www.nwindianalife.com/67112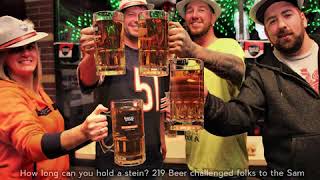 Wow 2017 really is flying by! We're nearly in October and we're smack dab in the dead center of the busy season to be in the Great News business. From football to flyovers to fundraisers, there's plenty happening and plenty of opportunities to get involved in something good. Take a look back at some of our favorite shots of this past week!
This video is unavailable.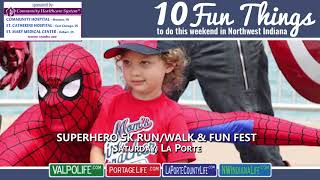 Can you believe October is already here? We've got some great events in this week's 10 Fun Things and plenty of fun for the whole family to close out September and open October. Check out the rest of this weekend's event lineup on NWIndianaLife.com: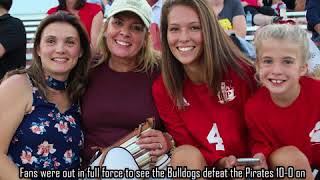 Boy, howdy – Northwest Indiana is active! From high school sports to biking fundraisers to concerts and more – this week showed the variety of what's going on in the region as well as how many events are about getting out and busy! #nwindiana