During May, NWI Innovators of the Month shines the spotlight on new Society Members – Sheena Marrell; Mark Mabrito, Ph.D.; Pam Wheelock; and Kathy Sipple. Highlighted below is Sheena Marrell and her son Richard, the first mother and son team in The Society. Also featured is Dr. Mark Mabrito, Ph.D., Purdue University Northwest. All are being celebrated as part of the 2016 – 2017 Class of Innovators, the largest group inducted into The Society of Innovators. The Society is part of Ivy Tech's Gerald I. Lamkin Innovation & Entrepreneurship Center for Excellence. For information, contact O'Merrial Butchee, Director, Lamkin Center at (219) 981-4942, or John Davies, Managing Director, Society of Innovators at (219) 981-1111, 2292.
Friday afternoon, Von Tobel Lumber & Hardware in Valparaiso welcomed carpenters, construction workers, and loyal customers to Von Tobel's Festool Demo Day, where they tested out new tools and met factory representatives to learn more about how companies are changing the way you do construction.
Jimmy Cameron, a commercial technician for Overhead Door of Northwest Indiana, was born in Crete, Illinois, but has lived in Crown Point since he was 20 years old. He has been with the company since 2004 and been working ever since with customers to fix and repair garage doors.
To celebrate the company's growth in the South Florida market, Ozinga held a ribbon-cutting ceremony today at their new Miami facility, located at 2175 NW 17th Avenue. Executives and coworkers from the company, representatives from local government entities, and industry professionals were in attendance to officially welcome Ozinga to South Florida.
Valparaiso University announces that Panayiotis (Peter) Kanelos, Ph.D., who serves as dean of Christ College — The Honors College, will step down at the end of the 2016–2017 academic year to become the 24th president of St. John's College in Annapolis, Md., the third oldest college in the United States.
Northwest Indiana financial firm, Lakeside Wealth Management, recently added Senior Advisor, Tom Muldowney, to its all-star team.
On Monday morning Culver's of Valparaiso's team surprised the Ideas in Motion staff by bringing custard to their CEO and Founder, Chris Mahlmann. The generous gesture was to notify Chris that he has been nominated as "Culver's Custard Hero," a nationwide campaign to recognize those who impact the community and individual's lives.
We are a national car cleaning company that cleans vehicles for car sharing companies, like Zipcar. They have vehicles located on campus or nearby that are in need of cleaning once a week.
Tuesday afternoon, Symphony of Chesterton welcomed sought after Melissa Benefiel, a senior real estate specialist for Century 21 Affiliated, who gave a very informative presentation about the importance of downsizing when seniors are looking to sell their home.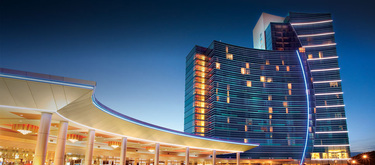 Along with being one of the region's top tourist attractions, Blue Chip Casino, Hotel & Spa is a major force for economic success in Michigan City, La Porte County, and Northwest Indiana. The casino's success has had a lasting impact on the prosperity of the area, in general, but also on the organizations who continue to benefit from Blue Chip's philanthropic endeavors.
Deborah Atsas' plan was to stay in the geriatrics field of medicine for only a year before becoming a Registered Nurse, but within a few months she realized she had found her passion. Atsas has been the Executive Director of the Rittenhouse Village at Valparaiso for the last five and a half years at the assisted living facility.