A sea of pink overtook Whiting's Oil Stadium on a sunny Saturday afternoon. Whiting's Paint the Town Pink hosted a "Stomp Out Cancer" 5K Run/Walk to raise money for the Pink Ribbon Society.
The Valpo Parks and the Valparaiso Pathways Committee invites community members to celebrate National Bike to Work Week by pedaling to work during the week of May 15-19. The Valpo Parks encourages residents to show their support of the national event by posting their ride-to-work photos, mileage and bike-friendly businesses on the Facebook page for "Valparaiso Pathways."
The Town of Burns Harbor Redevelopment Commission and the Moraine Ridge Wildlife Rehabilitation Center in Valparaiso recently became the first two recipients of rain barrels through the Rain Barrel Demonstration Grant offered by Porter County Recycling & Waste Reduction.
Become a sponsor for our very first Family Fun Mini Golf Night at Zao Island!
The MC Pride won the recent PNW Pride Classic 3-on-3 Basketball Tournament, which raised $2,000 for the Purdue University Northwest Dean of Students Gift Fund.
Salman Lakhani, 21, of Chesterton, graduates this May with a bachelor's degree in psychology and a minor in chemistry.
On Thursday, May 11th, Indiana University Northwest (IUN) held their 51st Annual Commencement Ceremony and honored the Class of 2017 at the Genesis Convention Center in Gary. At this year's Commencement, the IUN Class of 2017 collectively received 64 associate's degrees, 532 bachelor's degrees and 47 master's degrees.
Purdue University Northwest students recently elected their Student Government Association officers and senators to represent them for the 2017 – 18 academic year.
Congratulations to our 3rd graders who came before the table of Our Lord to fully celebrate the mass with the church community on Sunday, April 30th. We loved seeing them in their 1st Communion attire last Friday, May 5th when we held our May Crowning of Mary. They did a fantastic job processing with the 8th grade students during the ceremony. Afterwards, these students and their parents were honored with a 1st Communion breakfast provided by the second grade parents. Please join us in congratulating the following students: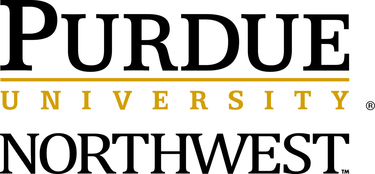 The Purdue University Board of Trustees recently approved the promotion of 13 Purdue University Northwest faculty members. These promotions become effective with the start of the 2017-18 academic year.
Known around Indiana University Northwest as the "Hamilton Twins," Rosie and Krystina Hamilton of Dyer are not sisters, but actually a mother-daughter duo.