Seasonal Affective Disorder, commonly called SAD, doesn't just occur when the days get shorter and colder, it also can happen when they are longer and warmer, said Jean Lubeckis, a Franciscan Alliance licensed mental health therapist.
On Tuesday, Porter Regional Hospital, honored the sacrifices of organ and tissue donors and celebrated the lives of those they saved in observance of National Donate Life Month. Every April, Porter Regional Hospital marks Donate Life Month with a ceremonial flag-raising and gathering.
Playful pups from the Humane Society of the Calumet Area are a welcome sight for patients and residents at Hartsfield Village Rehabilitation Center. Recently, Shelter Director Todd Howard brought a couple of frisky dogs to brighten the seniors' day.
The Northwest Indiana Breast Care Center at Methodist Hospitals is known for being the first center in Indiana to use the 3-D mammography technology for breast health. Mammography Technologist Pam Daly is proud to be a part of that accomplishment.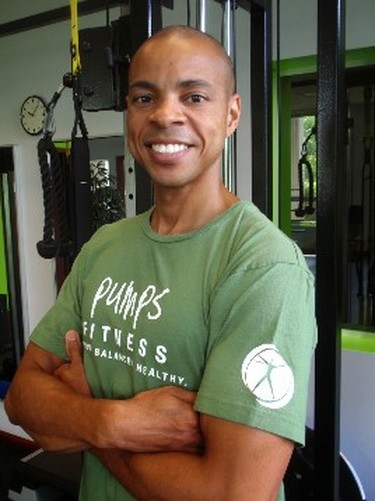 Cut back on sugar (28 day plan)
If you love sweets then you know how easy it is to eat more sugar than you should. You've probably had a doctor warn you to cut back and know that you have at least a few pounds to lose.
The human body is an intricate machine and everything is connected so when something goes wrong in one area, it can cause problems in other areas. The back carries a lot of the stress in the body so when there is a problem with the hips, knees, or feet, the back can bear at least some of the brunt of the pain and other effects.
"The Biggest Loser" Race Series is coming to Crown Point, Indiana on Sunday, April 30th, as it hosts a Half Marathon, 5K, and a new "Motivational Mile." The half marathon will start at 8:00 a.m., the 5K will begin at 8:30 a.m., and the "Motivational Mile" will begin at 10:30 a.m. at Lake County Fairgrounds. The last day to register online is April 28.
There are few things as smile-inducing in life as a chocolate chip cookie…in any form. The form we are enjoying today is that of cookie dough balls! These moist, yummy, cookie dough balls are the perfect quick energy snack to pop into your mouth in the middle of a busy afternoon. Just don't be surprised when you find yourself smiling from ear to ear!
The Rev. Dr. Lenny Wisehart, a heart valve transplant recipient, is shown with his wife, the Rev. Joy Wisehart, as he addresses the congregation during an annual National Donate Life Month remembrance celebration in the Corpus Christi Chapel at Franciscan Health Crown Point April 17. The Valparaiso man expressed gratitude to his donor, for giving him a new lease on life 10 years ago, as did Kathy Sojka, also of Valparaiso, who received a cornea transplant 12.5 years ago from another donor.
Why did you do that?
Have you ever acted against your better judgment? Ummmm, of course you have. We all have. Sometimes you do things that you later regret. And this keeps you from achieving that lean, sexy body that you want.
Stenosing tenosynovitis, also known as "trigger finger," is a repetitive strain injury that is one of the most common injuries in the workplace. It is marked by one finger or thumb that is stuck in a bent position and pops or snaps when straightened. It is caused by an inflamed or irritated flexor tendon.