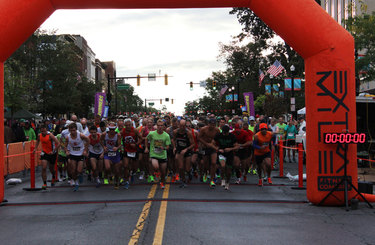 Registration for the Valpo Parks 38th Annual Popcorn Panic on September 10 is open online at RunSignUp.com. The race and walk start at 7:30 a.m. from Central Park Plaza. Individuals, families, co-workers and teams are invited to run the 5-mile course or walk the 5K (3.1 mile) course. This signature Popcorn Fest race offers a challenging course, a scenic tour of Valparaiso neighborhoods and a downtown finish line in the heart of the fest.
Avalon Springs Health Campus is hosting a free educational workshop about the VA Aid and Attendance benefit on Wednesday, August 3, 2016 at 2:00 p.m. This event is open to the public and will take place at the community, which is located at 2400 Silhavy Road, Valparaiso, IN 46383. Please call 219-462-1778 to register.
Looking to boost your energy levels and decrease hunger at night? A well-timed afternoon snack may just be your answer! While it is true that snacking too often, especially on salty or sugary snacks, can add pounds not shed them, a healthy snack (a combination of healthy carbs high in fiber and some lean protein) can help satisfy those mid-afternoon cravings and actually help you lose weight.
To help empower and build the confidence of young girls, Porter Health Care System will present the Dove Real Beauty Workshop from 9 a.m. to Noon Saturday, August 13 in the Community Room at Porter Regional Hospital, 85 East US Highway 6 in Valparaiso.
On Monday, NorthShore Health Centers, in partnership with Portage Township Schools, officially opened their new health and wellness center in Portage High School. The new collaborative clinic will serve Portage Township Schools' insured employees and their families, and will help to lessen out-of-pocket medical costs for employees.
Arthritis pain can be debilitating. According to the Centers for Disease Control (CDC), between the years of 2010 and 2012, an estimated 22.7 percent, or 52.5 million, adults in the United States alone were diagnosed by a doctor with arthritis, rheumatoid arthritis, lupus, gout, or fibromyalgia – annually.
Symphony of Dyer is one of the newest medical resorts in Northwest, Indiana. They offer senior living apartments and medical resorts for rehabilitation care. According to one recent medical resort patient who has now recovered, Symphony of Dyer was a place of refuge.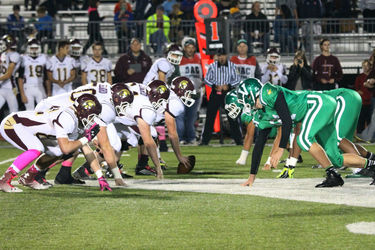 Porter Regional Hospital's CareEXPRESS Urgent Care Centers are offering $25 sports physicals from 9 a.m. to 9 p.m., seven days a week at all three Porter County locations. CareEXPRESS Urgent Care Centers are located in Porter's Chesterton Medical Campus at 650 Dickinson Road, in Chesterton, in Portage Hospital at 3630 Willowcreek Road in Portage, and at 809 LaPorte Avenue in Valparaiso
A 5-Day Training Session to become a Community Health Worker/Certified Recovery Specialist will be held from Monday, August 29 through Friday, September 2, 2016 at the Northern Indiana Education Foundation located at 402 Franklin Street in Michigan City, Indiana.
Tips for avoiding heat stroke and exhaustion.
Hot weather is dangerous, and seniors are particularly prone to its threat. Heat stroke and heat exhaustion are a real problem. In fact, a recent University of Chicago Medical Center study found that 40 percent of heat-related fatalities in the U.S. were among people over age 65.
Now that the temps are heating up...here are some tips for staying cool when exercising outside!